Your health is your wealth, invest in it with BuyDeluxeMeals.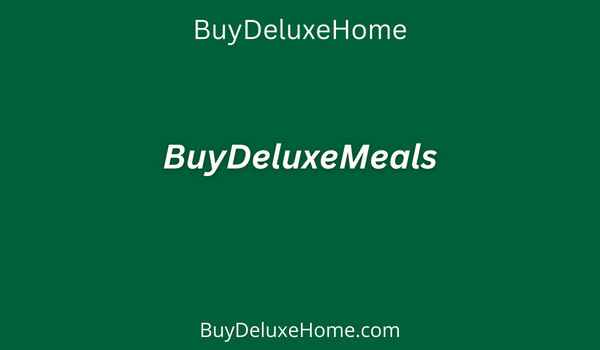 Welcome to BuyDeluxeMeals, where we provide premium meal prep services to help you invest in your health and physique goals. We understand the importance of a healthy lifestyle and want to make it easy for you to prioritize your well-being with our customizable meal prep service.
We offer protein, vegetables, carbohydrates, and carb alternatives by the pound, so you can choose the ingredients that best fit your dietary needs and preferences. Our monthly subscription service allows you to have a variety of healthy meal options without the hassle of cooking or eating out. Plus, our ingredients are fresh, high-quality, and provide the nutrition your body needs to succeed.
We make it convenient for you to pick up your meals at our restaurant, located in a prime location for our local customers. We are committed to providing you with a healthy meal prep service that fits your lifestyle and helps you invest in yourself.
2897 W Olympic Blvd #105, Los Angeles, CA 90006
Protein Options:
Chicken Breast - Multiple Chicken Flavors
Dark Meat Chicken - Multiple Chicken Flavors
90% lean Halal ground beef - Has peppers and jalapenos, etc
Chicken Wings
Chicken Flavors:
Franks Red Hot Sauce
Caribean Jerk
Chili Lime
Tandoori
Lemon Pepper
Red Coconut Curry
Mexican Pollo
Vegetable Options
Cabbage, zucchini, green bean, bell pepper, broccoli, cauliflower, carrot, onion, brussel sprout, (jalapeño if you like spicy)
Carb Options:
Join the BuyDeluxeMeals community and start investing in yourself today. Contact us below to get started on your journey toward a healthier, happier you.